This is the remote for roller door opener B&D Control A Door MPC2. The motor, i.e. drive unit, locates on one side of the roller door while the control box is mounted on the side wall with mark of "Microprocessor Control MPC2".
This remote control marked with D.O.C. SPEC:RB214A, 318 MHz - Tx318 inside has been obsolete and discontinued. It has been replaced by MPC2key, with same frequency and same 9 dip switches, but much lighter and smaller.

To program, simply copy 9-way switch from your original remote.
If you do not have a original one , just follow simplified instruction.
Attention :
Some low price remotes with 4 buttons don't have the 9-way switch that means it has a fixed code only and also poses safety risk.
Good to know :
MPC2Key is well designed with ABS enclosure which is light but durable, battery life of 2 years with average use.
This one is upgraded to MPC2Key.
Free shipping (within Australia)
Quantity
Brand:

B&D

Model:

MPC2

Code:

MPC2

Frequency:

318 MHz

Status:

In stock

Dimension:

106x53x23
Battery:

6F22 9Volts

Switches:

9

Buttons:

1

Button Color:

red frame

Case Color:

black

Size:

Handheld (cig box)
---
This one is upgraded to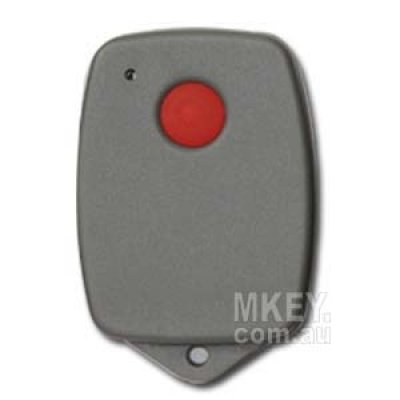 B&D MPC2Key
---