Chamberlain garage door opener 2 channel transmitter , Two large rectangular off white colour buttons first button has ridges throught, second button smooth finish to set for private door opener Controll-A-Door 4. CAD4 27.145MHZ . This motor has more than 1 meter long antenna .
Attention :
This remote has been discontinued and upgraded to a conversion kit which is MK602 , with one receiver and two remotes.
The installation can not be easier.
Instruction will be sent with the products.
This one is upgraded to MK602.
Manual:
Download
Free shipping (within Australia)
Quantity
Brand:

Chamberlain

Model:

752RBD

Code:

1A4442

Frequency:

27.145 MHz

Status:

In stock

Dimension:

100x50x22
Battery:

6F22 9Volts

Switches:

12

Buttons:

2

Button Color:

white

Case Color:

black

Size:

Handheld (cig box)
---
This one is upgraded to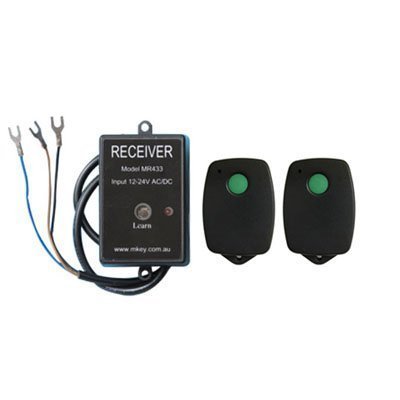 Accent MK602
---