---
This is the original remote for B&D Easylifter garage door opener with an operating frequency of 318 MHZ.
This remote has been discontinued and replaced by a small handy remote MPC2Key.
To program, simply match the 9 dip switches of the new remote with your existing work remote. Couldn't be easier!
Attention :
---
Please NOTE there is another very similar remote Easylifter315. These two remotes have the same appearance except Easylifter 318 has "318MHZ" right next to the button while Easylifter 315 doesn't have anything. Another distinct feature is that Easylifter 318 has 9 dip switches inside while 315 has only 8 dip switches but Easylifter has a little switch on the left side.
These two remotes have different working frequencies and coding systems therefore their upgrade solutions are completely different. For Easylifter 318, a handy upgrade remote can be used straight after matching the setting of 9 dip switches; for Easylifter 315, the code needs to be replicated into a newer and smaller remote via special equipment for straight use or programmed to the opener manually by the user.
In short, Easylifter 318 is equivalent to B&D MPC2 while Easylifter 315 is to B&D MPC3.
This one is upgraded to MPC2Key.
Free shipping (within Australia)
Quantity
Brand:

Easylifter

Model:

Easylifter318

Code:

Easylifter318

Frequency:

318 MHz

Status:

In stock

Dimension:

106x53x23
Battery:

6F22 9Volts

Switches:

9

Buttons:

1

Button Color:

red frame

Case Color:

black

Size:

Key ring (match box)
---
This one is upgraded to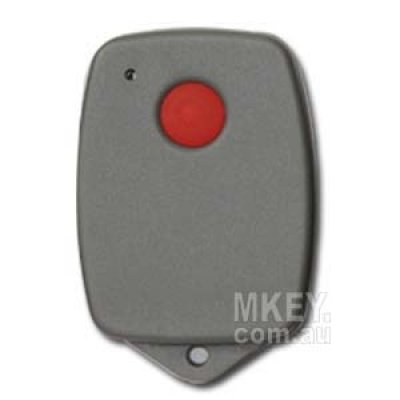 B&D MPC2Key
---