This remote has been updated and is now available in the form of a conversion kit. This kit comes with a receiver and two small, durable remote controls.The receiver can be easily plugged into your motor unit in the garage and installation is a breeze, taking only a few minutes. It's a plug-and-play DIY kit that doesn't require any technical skills. After installation, your original remote will continue to function. Delivery is included Australia-wide.
Good to know :
Easy program:
Press MK127 twice when hold the red Code Set button on the control board.
This one is upgraded to GDO4 2Fobs + wall button.
Manual:
Download
Free shipping (within Australia)
Quantity
Brand:

FirmaDoor

Model:

FMD-1

Code:

FIRMADOOR

Frequency:

27.145 MHz

Status:

In stock

Dimension:

98x58x23
Battery:

6F22 9Volts

Switches:

12

Buttons:

1

Button Color:

grey

Case Color:

Light Grey

Size:

Handheld (cig box)
---
This one is upgraded to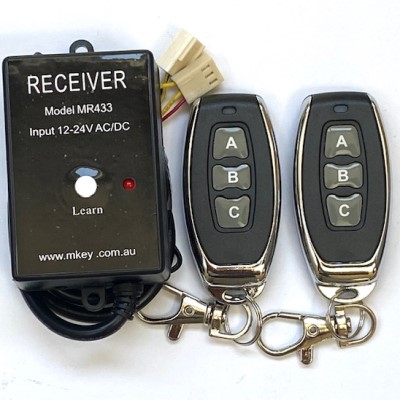 Receiver GDO4 2Fobs + wall button
---