This product has been upgraded to FORZASILVER1C which has sliding cover and metal key ring as well, but smaller and more stylish.
Attention :
A text reading "ACCENT 97921000" is marked on the front cover. Another remote control ABA easylift without this text looks similar but they are totally different ones. Please becareful when you place an order.
Good to know :
If you live in a block of unit and can't access the control board of your motor, then please bring your current working remote control to us, we can replicate the code into the new one so you can use it straight away.
It's also avaible FORZASILVER1C.
Free shipping (within Australia)
Quantity
Brand:

Forza

Model:

Silver

Code:

1000-Silver

Frequency:

433.92 MHz

Status:

In stock

Dimension:

60x32x14
Battery:

27A 12Volts

Switches:

0

Buttons:

4

Button Color:

silver

Case Color:

black

Size:

Key ring (match box)
---
It's also avaible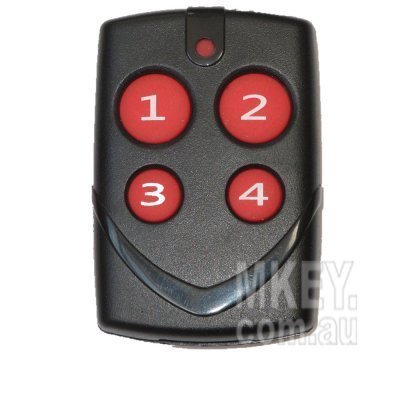 Forza FORZASILVER1C
---