---
This cigarette box sized with unique orange buttons remote is the Magic Touch two channel transmitter. It's discontinued and replaced by the genuine Elsema remote (the same producer of Magic Touch transmitter).
Attention :
---
There are two variations of Magic Touch two channel transmitter. One is with 10 dip switches inside while the other has 12. The only way to distinguish them is to remove the battery cover at the back and check cause the appearance is exactly the same!

If your current one has 10 dip switches, then the genuine replacement remote is FMT202, or the mini version KEY302.

If you current one has 12 dip switches, then it is FMT202DA, or the mini version KEY302DA you should look for.

A bit lost? Don't worry, ask us if you're not 100% sure!
Good to know :
---
Why does the factory bother producing such confusing products? And you can only tell the difference after removing something at the back bottom...

Well, the 12 dip switches one is normally used for block of units where there is a main entry gate/door and another private one. The first 4 dip switches (#1 to #4), is indeed the password for the main door and the entire 12 dip switches is the password for your own private garage door. That means, each remote used for that block of unit has the same first 4 dip switches while the remaining 8 ones vary from one to another.

The 10 dip switches one is mainly used for two private garage doors.
This one is upgraded to key302.
Free shipping (within Australia)
Quantity
Brand:

Others

Model:

AA202

Code:

Magic Touch

Frequency:

27.145 MHz

Status:

In stock

Dimension:

95x55x22
Battery:

6F22 9Volts

Switches:

12

Buttons:

2

Button Color:

orange

Case Color:

Grey

Size:

Handheld (cig box)
---
This one is upgraded to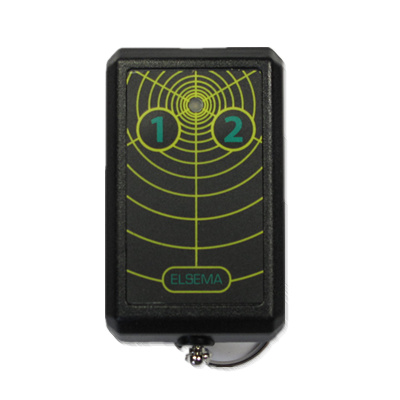 Elsema key302
---