For Marantec garage door openers : Comfort 211 Accu, Comfort 211 solar, Comfort 220, Comfort 250, 252, 257, Comfort 270, Confort 280 and Marantec Comfort 800, Comfort 600, Comfort 1000 etc.
This is upgraded Digital 313 which with 3 buttons
Taller remote Digital 382 which with 2 buttons is available
Attention :
If the color of black cover of your existing remote is black, you should order the remote MTC868
Good to know :
This remote Digital382SV with a sun visor clip is available to purchase.
Digital313 Digital382 do the same job with Digital302 if you looking for smaller version remote.
All Marantec remotes are genuine and made in Germany.

This one is upgraded to Digital 392 fob.
Free shipping (within Australia)
Quantity
Brand:

Marantec

Model:

Digital302

Code:

Digital 302

Frequency:

433.92 MHz

Status:

In stock

Dimension:

72x38x14
Battery:

CR2032 3Volts

Switches:

0

Buttons:

2

Button Color:

dark grey

Case Color:

Grey

Size:

Key ring (match box)
---
This one is upgraded to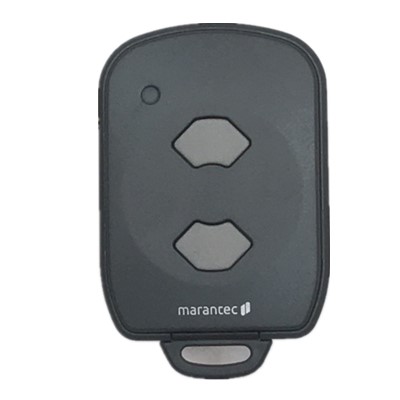 Marantec Digital 392 fob
---