If your garage is large enough, then you can install the panel lift door.Let's first have a look at the operation of PanelLift / Sectional Door

Now take a look at inside of the panel lift / sectional garage door.The door is made up using hinges to connect serveral pieces of garage door panel. Each panel have 2 rollers on it's left and right side. The rail provide the routine for the rollar to work from.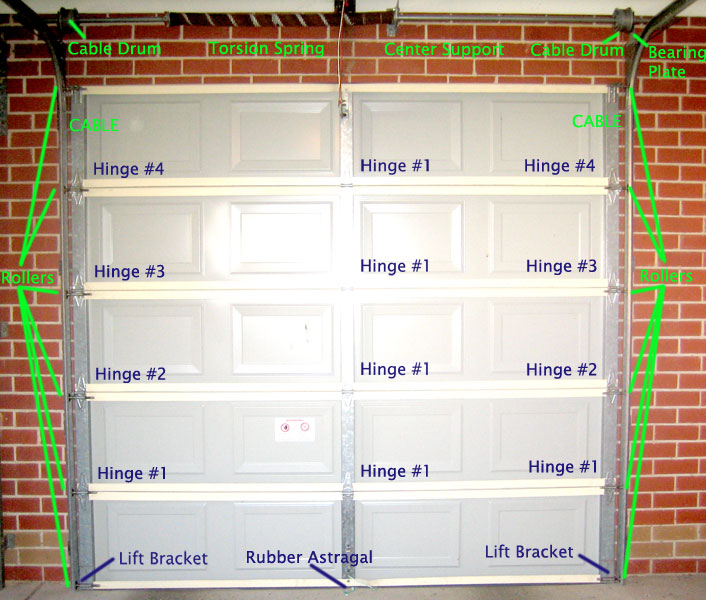 The top shaft play the POWER part in the whole panel lift / sectional garage door system. The torsion spring takes most of the garage door weight. Therefore, if you lift the door manually, you will find it's surprisingly easy to lift. If you found it's quite heavy to lift, that means your garage door needs to be serviced. It might have the problem with Torsion Sping (need more extension). MUST BE ADJUSTED BY QUALIFIED GARAGE DOOR PEOPLE. If the door is leaning, that means your calbe is frayed, the length of cable on the left side is different with the right side. It needs to be replaced BY QUALIFIED GARAGE DOOR PEOPLE.
The torsion spring won't be effect on the door directly, have a close look at the both side of shaft, you will see there are cable drum which holds cables. The cable connects to the bottom Lift Bracket.
Now it's easy to understand why there are several part of the sectional door always needs to be replaced or serviced.
1 part is torsion spring. It needs to be changed immediately when it snapped. MUST CALL LOCAL GARAGE DOOR SERVICE to Fix it.
2 part is cable. If the cable is frayed, it needs to be changed immediately. Please call your local garage door service.
3 part is Hinge. The bad condition of the garage door will break the hinges.
4 part is the center of top panel. Only happened if you are using a Automatic Oper, if the door is in bad condition while the automatic opener keep draging the top panel, then it wil break.
WARNING: We recommend you to call for a local qualified garage door person for the maintenance. Please feel free to contact us for any DIY problems on info@magickey.com.au