Before you do the maintenance, please have a look at the Introduction to Tilt Door (Jamb Type, Track Type) and make sure you can find the main parts from your current garage door listed in the INTRODUCTION part.
We recommend you to do the maintenance by your self every 6 months. Also, you need to service your door by garage door expert every 1-2 years.
First Step – CHECK:
– Check to see if there are any loose screws, bolts or nuts on the garage door
– Check to see if the door is touching something, normally the ground or the top frame of the door
If your door is attached to the Automatic Opener, simply disengage it following the below Graphic (pull the shuttle assy down manually)
a. CLOSE THE DOOR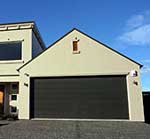 b. FIND THE SHUTTLE ASSY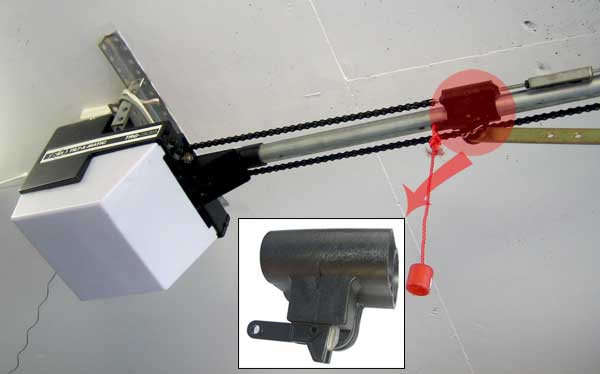 c. Disengage the SHUTTLE ASSY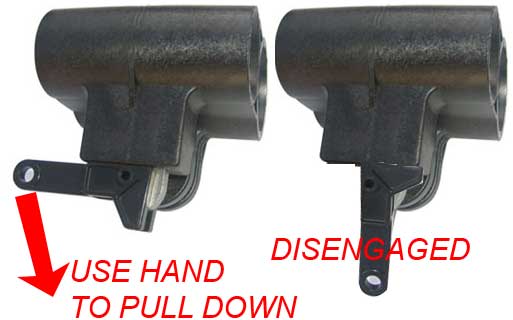 Then manually open and close the door to see if the door is jamed or hard to operator. If you find it's hard to open/close the garage door, it may need service, please find your local garage door person. If you are in NORTH SHORE AREA of SYDNEY, you can call 02 9418 8808 for the service, we can arrange a time to come over and service your garage door.
Second Step – LUBRICATE:
Use WD-40 to lubricate all moving hardwares like Hinge, Wheels, Springs and Bush Bold, etc.
PLEASE NOTE: If you are using automatic opener, NO GREASE on the shuttle ROD of the Automatic opener. And PLEASE DO NOT use WD-40 or GREASE in the ROLL-A-DOOR TRACK.
Finally
Make sure the track brackets are secure. These are the parts that hold the garage door track to the wall.
NOTE: REMEMBER to ENGAGE the SHUTTLE ASSY on the Automatic Opener. Besides, press the door or lift the door manually to engage the Automatic system to the Garage Door.
WARNING: We recommend you to call for a local qualified garage door person for the maintence. Please feel free to contact us for any DIY problems on info@magickey.com.au