This model is discontinued and replaced by ATA303R .
Attention :
Since this transmitter with Green buttons is special using 303MHZ to defeat interference from 433MHZ surrounded. So remotes with green button is compatible with ATA 303MHZ receiver only, NOT COMPATIBLE with PTX-4BG (Grey button), PTX4BR (Red button) and PTX4PP(pink) which frequency is 433MHZ.
Good to know :
This replacement has one button that's ok if you operate one door only.
If you use ATA303 to operate two doors you have to order two of ATA303R .
This one is upgraded to ATA303R.
Free shipping (within Australia)
Quantity
Brand:

ATA

Model:

ATA303

Code:

PTX-303

Frequency:

303 MHz

Status:

In stock

Dimension:

69x36x14
Battery:

23A 12Volts

Switches:

0

Buttons:

4

Button Color:

green

Case Color:

blue

Size:

Key ring (match box)
---
This one is upgraded to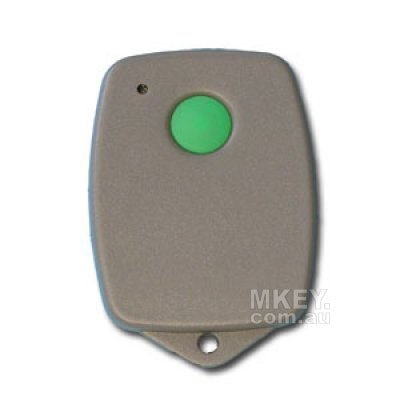 SkyKey ATA303R
---