ATA SECURALIFT garage opener GDO-2,EASYROLLER GDO-4, ELITE Sliding gate opener, Swing gate opener. ATA is abbreviation of Automatic Technology Australia.

Attention :
Check dip switches if there is 10 only in the remote before you order. If it has 12 dip switches you should refer to ATA202CE .
Good to know :
This remote maybe not suit for a common door in a block unit or complax.
This one is upgraded to GDO4 2Fobs + wall button.
Manual:
Download
Not Available
Brand:

ATA

Model:

TXA-2

Code:

TXA-2

Frequency:

27.145 MHz

Status:

Not Available

Dimension:

98x58x23
Battery:

6F22 9Volts

Switches:

10

Buttons:

2

Button Color:

dark grey

Case Color:

Light Grey

Size:

Handheld (cig box)
---
This one is upgraded to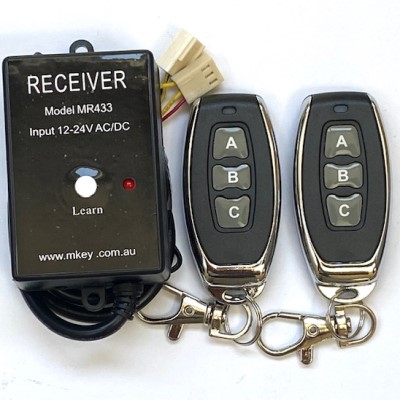 Receiver GDO4 2Fobs + wall button
---