This B&D remote control is obsoleted that replaced with new vision B&D433. Code number is: 062162 062162/4335EBD. It is suitable for the following openers:
- B&D Controll-A-Door 4 (CAD4)
- Controll-A-Door 5 (CAD5)
- Controll-A-Door P (CADP)
- Controll-A-Door R (CADR)
- Firmamatic and B&D BM4 openers.
Also compatible with all other B&D motors, openers and remote controls provided the working frequency is 433.92MHZ.
A fob size version of this remote CAD605 is also available for purchase.

Attention :
---
Please be aware that the case of this remote control is black, which differs from the blue case one, C933, they are not compatible.
This one is upgraded to CAD605C.
Free shipping (within Australia)
Quantity
Brand:

B&D

Model:

062162-4335EBD

Code:

062162

Frequency:

433.92 MHz

Status:

In stock

Dimension:

61x37x10
Battery:

2 of CR2016 6Volts

Switches:

0

Buttons:

3

Button Color:

white

Case Color:

black

Size:

Key ring (match box)
---
This one is upgraded to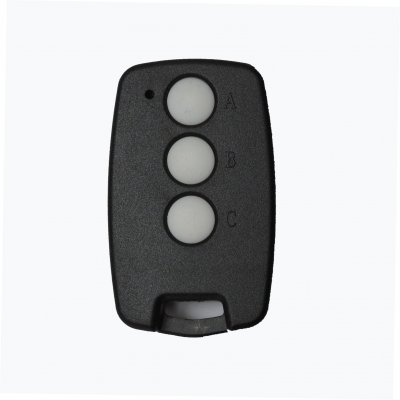 B&D CAD605C
---