---
This 3-button remote is the genuine and original B&D garage door remote control with model number 062170/4333EBD. It is suitable for the following openers:
- B&D Controll-A-Door 4 (CAD4)
- Controll-A-Door 5 (CAD5)
- Controll-A-Door P (CADP)
- Controll-A-Door R (CADR)
- Firmamatic and B&D BM4 openers.
Also compatible with all other B&D motors, openers and remote controls provided the working frequency is 433.92MHZ.
Attention :
This model is obsolet will send new style that is with same three white buttons.
This one is upgraded to B&D433.
Free shipping (within Australia)
Quantity
Brand:

B&D

Model:

CAD604

Code:

062170

Frequency:

433.92 MHz

Status:

In stock

Dimension:

76x43x16
Battery:

CR2032 3Volts

Switches:

0

Buttons:

3

Button Color:

white

Case Color:

black

Size:

Handheld (cig box)
---
This one is upgraded to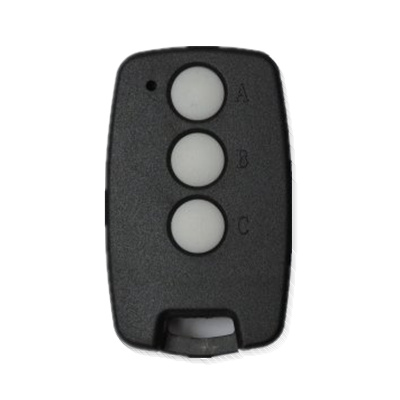 B&D B&D433
---