B&D Diamond transmitters are SMALL and LIGHT key-ring size ones. The Four button can offer you the use for different functions.
Suit models: Controll A Door P, Diamond PD Power Drive
SDO-3V1 CADS SDO-3V2 CADS etc.
This tough remote meets aust STD E3817 also suits for SDO-4V1 , CAD-S, Advance SDO-2V2 , Roll-A-Pro RDO-1V3 Power Drve RDO-1V4 etc .
Also CAD P / CAD P DIAMOND /CAD P DIAMOND WQ -WHISPER QUIET /CAD DIAMOND PD -POWER DRIVE (All models post Jan 08)
This one is upgraded to CAD618.
Manual:
Download
Free shipping (within Australia)
Quantity
Brand:

B&D

Model:

CAD617

Code:

CAD617

Frequency:

triocode

Status:

In stock

Dimension:

67*35*10
Battery:

CR2032 3Volts

Switches:

0

Buttons:

4

Button Color:

grey

Case Color:

red

Size:

Key ring (match box)
---
This one is upgraded to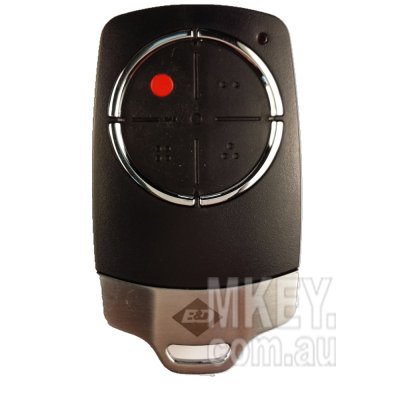 B&D CAD618
---