---
This is the remote for roller door opener B&D Control A Door MPC3. The motor, i.e. drive unit, locates on one side of the roller door while the control box is mounted on the side wall with mark of "MPC3 Microprocessor Control".
This remote is obsolete and discontinued. It has been upgrade to MPC3KEY.
Attention :
---
Please distinguish this remote from similar ones of MPC1 and MPC2.
MPC3 is black button surrounded by a silver frame.
This one is upgraded to MPC3KEY.
Free shipping (within Australia)
Quantity
Brand:

B&D

Model:

MPC3

Code:

MPC3

Frequency:

315 MHz

Status:

In stock

Dimension:

106x53x23
Battery:

6F22 9Volts

Switches:

8

Buttons:

1

Button Color:

white

Case Color:

black

Size:

Handheld (cig box)
---
This one is upgraded to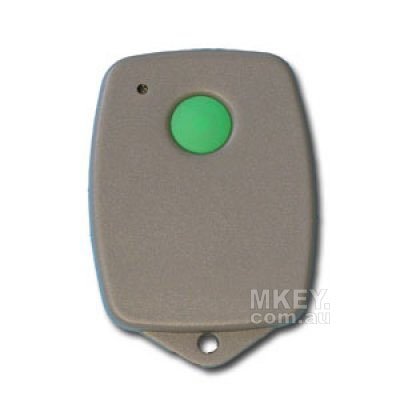 SkyKey MPC3KEY
---