This remote control has a 12 way switch inside, which is suitable for certain B&D openers and receivers.
Good to know :
A fob size replacement remote Key301R which has 12 dip switches also inside and works on the same frequency will do the same job.
This one is upgraded to FMT301 N1142.
Not Available
Brand:

B&D

Model:

B&D 201

Code:

CAD301

Frequency:

27.145 MHz

Status:

Not Available

Dimension:

95x55x22
Battery:

6F22 9Volts

Switches:

12

Buttons:

1

Button Color:

red

Case Color:

black

Size:

Handheld (cig box)
---
This one is upgraded to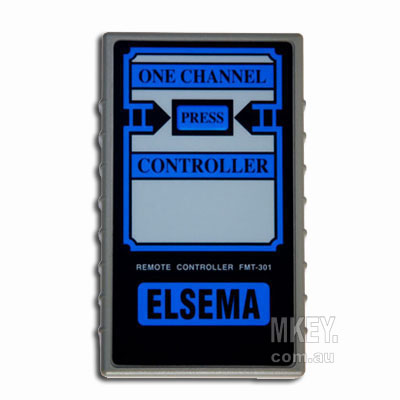 Elsema FMT301 N1142
---