B&D garage door opener 2 channel transmitter , Two large rectangular white buttons. first button has ridges through, second button smooth finish Suit for B&D Controll-A-Door 4. Model CAD4 27.145MHZ.
This remote has been discontinued and upgraded to MK602 , which is a conversion kit with two tiny remotes MK660
Attention :
Please note for CAD227, the ribbed button is on the left which is different from CAD603 where the ribbed button is on the right. Plus, CAD227 is wider than CAD603. These two remotes have totally different upgrade solutions so please do distinguish before purchase.
Good to know :
Please kindly note if your original remote is solely used for private house, then you can purchase directly on this page.
If one of the two buttons of your existing remote control is used for public entry door, then please do consult us, via phone, email or online live chat, for its compatibility of the receiver before purchasing.
This one is upgraded to MK602.
This one is upgraded to MK601.
Manual:
Download
Free shipping (within Australia)
Quantity
Brand:

B&D

Model:

CAD4-27

Code:

062150

Frequency:

27.145 MHz

Status:

In stock

Dimension:

100x50x22
Battery:

6F22 9Volts

Switches:

9

Buttons:

2

Button Color:

white

Case Color:

black

Size:

Handheld (cig box)
---
This one is upgraded to
Accent MK602
---
This one is upgraded to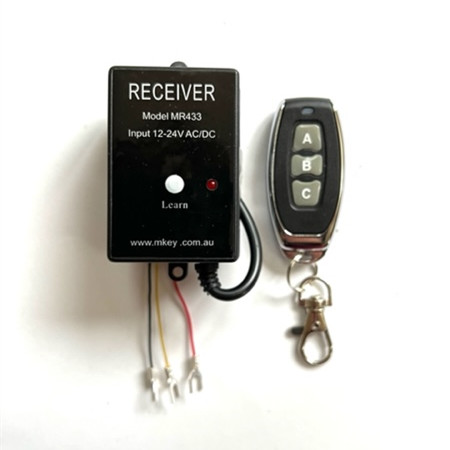 Receiver MK601
---