This is the genuine and original one-button BOSS remote control with mark of MODEL 2211-L (TX) on the back cover.
The button is white coloured surrounded by red circle and has 8 dip switches inside. There is another BOSS one-button remote BOSS7 with the same shape and model number 2211-L (TX) where the only difference is the black button surrounded by red circle.
The white button one is mainly used for control of the entry gate or door of a block of units as the residents can easily program the new remote by matching the dip switches inside the remote with those inside the opener/motor without requiring access to the receiver of the opener/motor. The black button one doesn't have dip switches inside therefore programming requires access to the opener to press the Learn/Code Set button on the receiver board.
Attention :
So, the conclusion is, buy the one with the same colour of your current one! We have both of them in stock!
This one is upgraded to 2211-L.
Free shipping (within Australia)
Quantity
Brand:

BOSS

Model:

BHT1B

Code:

2211- L (TX)

Frequency:

303 MHz

Status:

In stock

Dimension:

70X43X14
Battery:

23A 12Volts

Switches:

8

Buttons:

1

Button Color:

white

Case Color:

black

Size:

Key ring (match box)
---
This one is upgraded to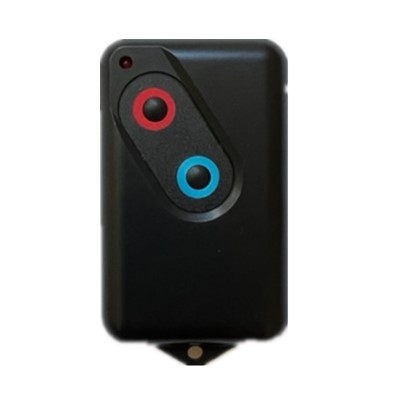 BOSS 2211-L
---