This remote N1134 is usually used for units . One button controls the main entry door and the other operates the private garage door. Also compatible with B&D Controll-A-Door 4, Controll-A-Door 5, CADP,CADR.
Attention :
This remote has been discontinued and replaced by CAD605C.
Good to know :
If advising the combination of the dip switches inside your remote when you order so it can be programmed for your easy and direct use.
This one is upgraded to CAD605C.
Free shipping (within Australia)
Quantity
Brand:

Chamberlain

Model:

4332RBD-N1134

Code:

4332RBD-1A5097

Frequency:

433.92 MHz

Status:

In stock

Dimension:

88X40X19
Battery:

23A 12Volts

Switches:

9

Buttons:

2

Button Color:

white

Case Color:

black

Size:

Handheld (cig box)
---
This one is upgraded to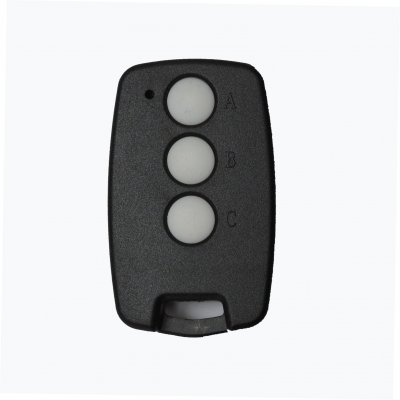 B&D CAD605C
---