This old fashioned remote control is obsolete and has been replaced by DOM702 Sync Kit.
The sync kit contains one pre-wired receiver and two key ring, clean-design remotes. The installation of the receiver is very easy: simply connect the three wires to the three connectors at the back of the drive unit. Then it's done! The pre-programmed new remote controls can be used immediately.
Your existing remotes can still be used along with the new remotes. Just you will prefer to carry the smaller and lighter new ones.
This one is upgraded to DOM702.
Manual:
Download
Free shipping (within Australia)
Quantity
Brand:

Dominator

Model:

DOM401

Code:

DOM401

Frequency:

304 MHz

Status:

In stock

Dimension:

110x50x22
Battery:

6F22 9Volts

Switches:

9

Buttons:

1

Button Color:

dark grey

Case Color:

dark grey

Size:

Handheld (cig box)
---
This one is upgraded to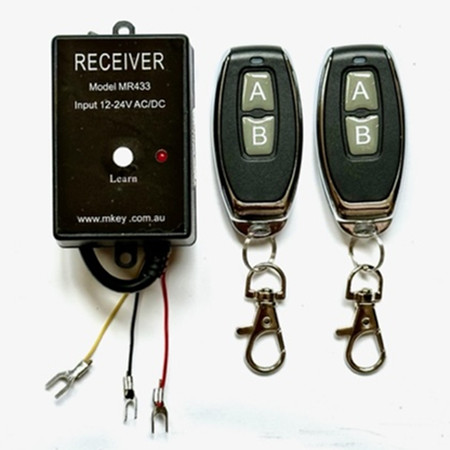 Dominator DOM702
---