This remote suits for EASYLIFTER opener EL4. Model No. 50739 420EBD is the same. same frequency same size and same function.
It can be converted to key ring size. MK601 is with one remote, MK602 comes two key ring remotes.
Attention :
This remote has been discontinued and replaced by upgrade kit MK602 .
This one is upgraded to MK602.
It's also avaible MK601.
Free shipping (within Australia)
Quantity
Brand:

Easylifter

Model:

CAD127

Code:

059005

Frequency:

27.145 MHz

Status:

In stock

Dimension:

100x51x22
Battery:

6F22 9Volts

Switches:

0

Buttons:

1

Button Color:

white

Case Color:

black

Size:

Handheld (cig box)
---
This one is upgraded to
Accent MK602
---
It's also avaible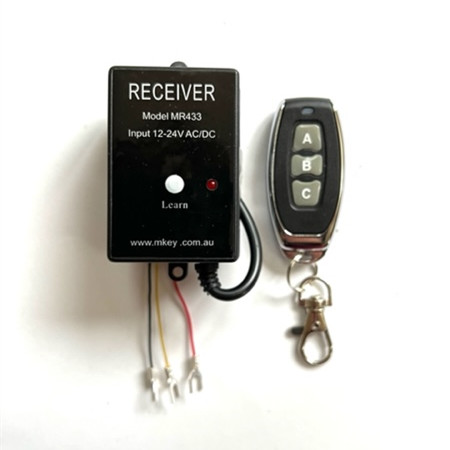 Receiver MK601
---