Up to 999 users
4G network compatible
Built-in battery back-up
Switches relay with free call from mobile phone
Digital inputs for sensors or switching
SMS confirmation of relay switching
Secure password protected
Only authorised numbers can operate the G-2025
Operates from anywhere if 4G network is available. Unlimited range!
12 Volts DC power pack included
Attention :
GSM Controller Elsema G-2025 is 4G controller which is upgraded to Elsema G4000
This one is upgraded to G4000.
Free shipping (within Australia)
Quantity
Brand:

Elsema

Model:

GSM control 2025

Code:

G-2025

Frequency:

300MHZ-868MHZ

Status:

Replaced

Dimension:

136 x 85 x 35 mm
Battery:

Not Available NA

Switches:

0

Buttons:

0

Button Color:

black

Case Color:

black

Size:

Key ring (match box)
---
This one is upgraded to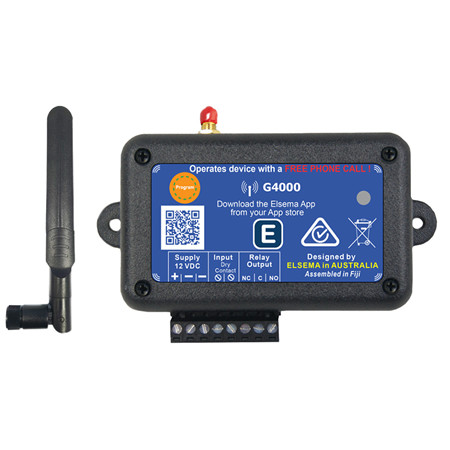 Elsema G4000
---