This is the genuine FADINI Jubi 433 2 button transmitter.
Attention :
Please note this FADINI remote does not have 10 dip switches inside. There is a similar but bigger version FADINIastro which does have 10 dip switches. You can use a screwdriver to open the case to check which one you are using. If your existing one has 10 dip switches inside, please click FADINIastro to purchase.
This one is upgraded to CEPT-LPD-R.
Free shipping (within Australia)
Quantity
Brand:

FADINI

Model:

CEPT-LPD

Code:

CEPT-LPD JUDI

Frequency:

433.92 MHz

Status:

In stock

Dimension:

48x40x13
Battery:

23A 12Volts

Switches:

0

Buttons:

2

Button Color:

blue

Case Color:

blue

Size:

Key ring (match box)
---
This one is upgraded to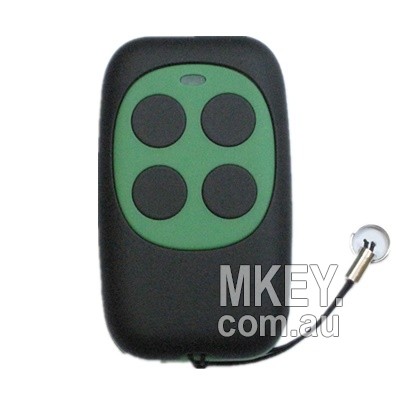 FADINI CEPT-LPD-R
---