Garage door remote has one row of 9 DIP switches, .the surface labeled: GLIDERMATIC. Almost controls of Gliderol operate rolling up roller doors. To set up is very simple just duplicate the nine dip switches +, 0 and - same as current one . This remote is upgraded by a smaller version TM-27 .
If you lost your remotes, you can locate the 9 DIP switches in the wall control box to march or reset.
If the reception was degrade like short range, a sync kit MK702GL can be applied.
This one is upgraded to TM-27.
Free shipping (within Australia)
Quantity
Brand:

Gliderol

Model:

GTX3

Code:

GTX-3

Frequency:

26.995 MHz

Status:

In stock

Dimension:

98x58x22
Battery:

6F22 9Volts

Switches:

9

Buttons:

1

Button Color:

grey

Case Color:

blue

Size:

Handheld (cig box)
---
This one is upgraded to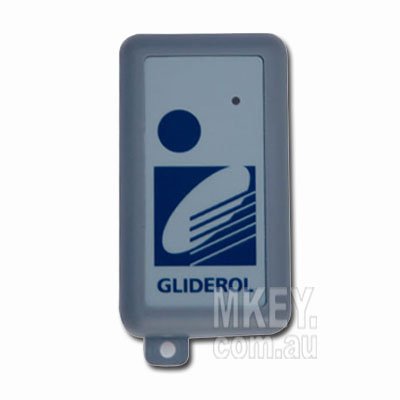 Gliderol TM-27
---