This remote is discontinued, has upgrade to TM-27 .
Attention :
The surface of GTX27 maybe same or similar with the surface of the remote GTXU1, GTXU2 , but totally are different each another and not compatible each other.
GTXU1, GTXU2 uses 6 volts battery.
TM-27 or GTX27 is using 12 volts battery.
This one is upgraded to TM-27.
Free shipping (within Australia)
Quantity
Brand:

Gliderol

Model:

GTX27

Code:

GTX-M27

Frequency:

26.995 MHz

Status:

In stock

Dimension:

70x40x15
Battery:

23A 12Volts

Switches:

9

Buttons:

1

Button Color:

blue

Case Color:

Light Grey

Size:

Key ring (match box)
---
This one is upgraded to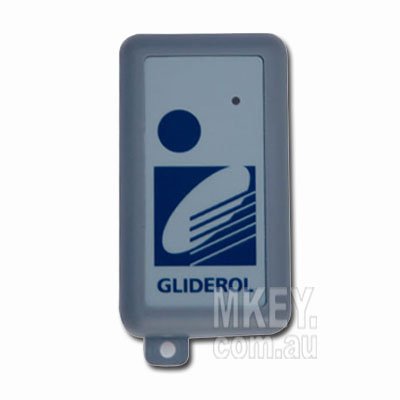 Gliderol TM-27
---