Suit for models: roller door opener Glidermatic, GRD and sectional opener Glidermatic GTS, GTS 2000 Tilt and Sectional Door Automatic Operator.
This remote has labeled text "TM305c" at the back of the remote.
A battery included and setting up instruction will be sent with the remote you ordered.

Attention :
There is another transmitter GTXU3 which is looks the same as TM305C but totally different, They are not compatible each another. GTXU3 has no text"TM305C" at the back of the remote. and use different battery 6 volts.
Good to know :
The remote TM305CSV that with a sun visor clip is available.
Compatiable items. TM-305C-V2.
Free shipping (within Australia)
Quantity
Brand:

Gliderol

Model:

TM305C

Code:

TM-305C

Frequency:

315 MHz

Status:

In stock

Dimension:

55x37x15
Battery:

23A 12Volts

Switches:

0

Buttons:

3

Button Color:

light blue

Case Color:

dark grey

Size:

Key ring (match box)
---
Compatiable items.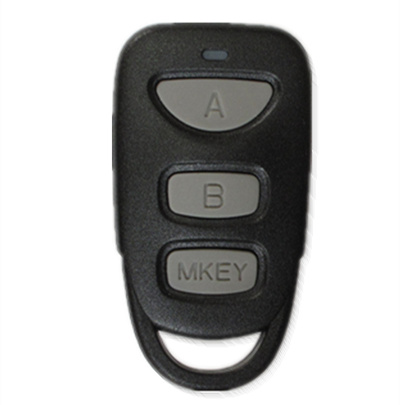 Gliderol TM-305C-V2
---