The Liftaway LA238 is compatible with the following:
Openers:
Liftaway LA-RDO1
Liftaway LA-SDO1
Good to know :
HOW TO PROGRAM
Step 1. Locate CODE set button on the control panel of drive unit in garage.
Step 2. Pree CODE button one second the coding indicator will illuminate.
Step 3. Press one of remote buttons twice. The indicator will be off. Now you can test if seccessful.
This one is upgraded to LA238 New Vision.
Free shipping (within Australia)
Quantity
Brand:

LIFTAWAY

Model:

LA 238

Code:

LA238 SDO1

Frequency:

433.92 MHz

Status:

In stock

Dimension:

10x39x66
Battery:

23A 12Volts

Switches:

0

Buttons:

4

Button Color:

Black purple circle

Case Color:

black

Size:

Key ring (match box)
---
This one is upgraded to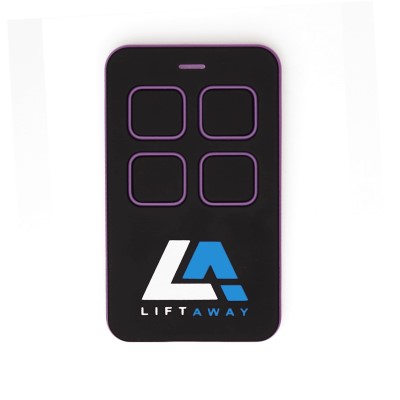 LIFTAWAY LA238 New Vision
---