This Magic Button remote control is designed to operate two garage doors and features two buttons for easy control. It is compatible with the Elsema FMR receiver, which is typically installed on the top of the garage door drive unit or in the control box of gate.
Please note that this particular model of Magic Button remote control has been discontinued and has been replaced by the FMT302 model.
If you're looking for a compact option, consider the KEY302.
Attention :
It's important to note that the Magic Button remote MB302 appears identical to the MB202DA model. However, the MB302 has a 10-way switch while the MB202DA has a 12-way switch. These models are not interchangeable, so it's crucial to confirm the number of switches inside before making a purchase. To ensure compatibility, it's recommended to consult with us by email at info@magickey.com.au before purchasing to avoid any issues.
This one is upgraded to FMT302.
Free shipping (within Australia)
Quantity
Brand:

Magic Button

Model:

MB302

Code:

MB302

Frequency:

27.145 MHz

Status:

In stock

Dimension:

95x55x22
Battery:

6F22 9Volts

Switches:

10

Buttons:

2

Button Color:

black

Case Color:

white

Size:

Handheld (cig box)
---
This one is upgraded to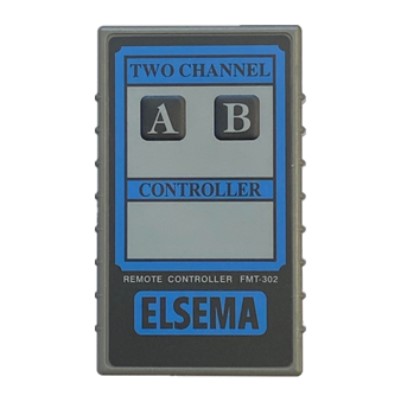 Elsema FMT302
---