This remote control for Magic Button opener control system. The compatible receivers usually locate above the motor drive unit.
This remote has been discontinued replace replaced by MK? which is a tiny fob.
Also suit for Magic Button AA 201 remote replacement
Attention :
IMPORTANT! PLEASE READ if you have Magic Button as your existing one after you purchase FMT301 You need to duplicate the dip switches exactly as your existing remote.
This one is upgraded to KEY301R.
Not Available
Brand:

Magic Button

Model:

MB-301

Code:

MB301

Frequency:

27.145 MHz

Status:

Not Available

Dimension:

95x55x22
Battery:

6F22 9Volts

Switches:

12

Buttons:

1

Button Color:

black

Case Color:

Grey

Size:

Handheld (cig box)
---
This one is upgraded to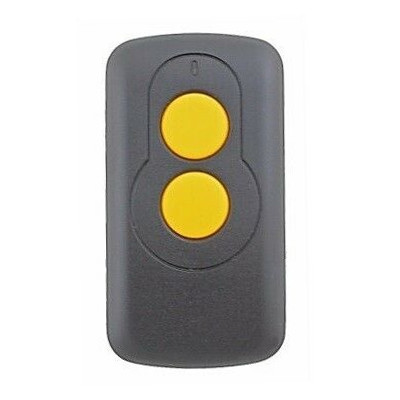 Elsema KEY301R
---