This is the smallest remote you can ever find. Small but with a big push button. Easy to carry around. It is compatible with most rolling code openers and receivers like MR433 , Forza1000 , Nu-Tech , Door-Man , PTX-4 etc.
Attention :
The geniune remote is designed by MagicKey and can be exclusively sold by MagicKey
Good to know :
We will send late vision WCTV7-1.1 that assembly much better than WCTV4-1.0 , WCTV5-1.0 and WCTV6-1.0
This one is upgraded to MK770.
Manual:
Download
Free shipping (within Australia)
Quantity
Brand:

SkyKey

Model:

MK700

Code:

MK700

Frequency:

433.92 MHz

Status:

In stock

Dimension:

57x32x10
Battery:

27A 12Volts

Switches:

0

Buttons:

3

Button Color:

grey

Case Color:

black

Size:

Key ring (match box)
---
This one is upgraded to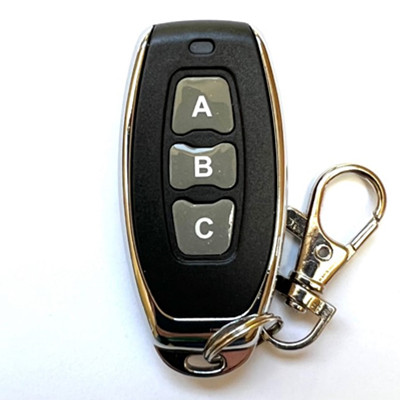 MagicKey MK770
---