This remote control is discontinued and replaced by a sync kit Stagnoli-702, which contains a new receiver and two remote controls.
The receiver has three wires which need to be connected to the three terminals at the control board of the drive unit. It is easier than it sounds, just "Hook up & Play". The remote controls and the receiver will be preprogrammed which can be used straight away by you.
Stagnoli-702 includes two key ring, very handy remotes. Stagnoli-701 kit includes one remote only.
Your current remotes will not be affected and can still work.
Attention :
This replacement set includes two remote controls.
This one is upgraded to Stagnoli-702.
Free shipping (within Australia)
Quantity
Battery:

27A 12Volts

Switches:

0

Buttons:

3

Button Color:

black

Case Color:

red

Size:

Key ring (match box)
---
This one is upgraded to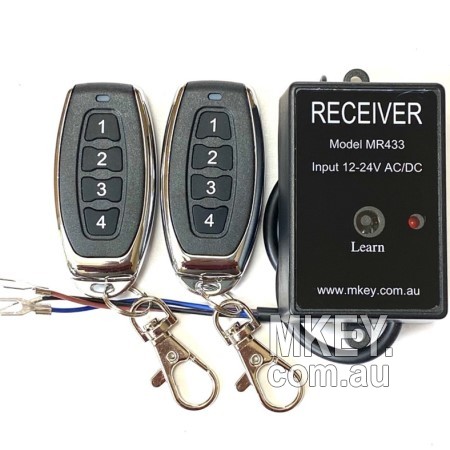 Others Stagnoli-702
---