This is a Magic Button opener transmitter which has an operating frequency of 304MHZ. The receiver is a stand-alone one usually located on the motor drive unit or mounted under the ceiling. Both the original receiver and old-fashioned bulky remote has been discontinued and replaced with sync kit MK702MB, which comprises one receiver and two remotes. MK701MB includes one remote only.
Existing remotes will not work after the installation of the new receiver.
This one is upgraded to MK702MB.
This one is upgraded to MK701MB.
Free shipping (within Australia)
Quantity
Brand:

Magic Button

Model:

RB214

Code:

Magic Button MB304

Frequency:

304 MHz

Status:

In stock

Dimension:

85x55x23
Battery:

6F22 9Volts

Switches:

10

Buttons:

1

Button Color:

grey

Case Color:

Light Grey

Size:

Handheld (cig box)
---
This one is upgraded to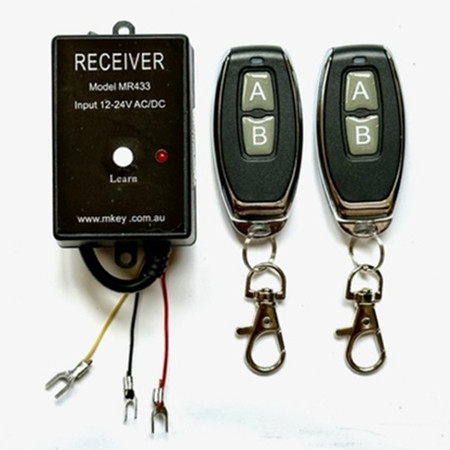 Magic Button MK702MB
---
This one is upgraded to
Magic Button MK701MB
---