This cigarette box sized with unique orange buttons remote is the Magic Touch two channel transmitter. It's discontinued and replaced by Elsema remote FMT302DA which has same 12 DIP switches. please check your old remote how many switches before purchase.
If 10 DIP switches only please link to FMT302
This one is upgraded to FMT302DA.
Free shipping (within Australia)
Quantity
Brand:

Magic Touch

Model:

AA202

Code:

Magic Touch AA202

Frequency:

27.145 MHz

Status:

In stock

Dimension:

95x55x22
Battery:

6F22 9Volts

Switches:

12

Buttons:

2

Button Color:

orange

Case Color:

Grey

Size:

Handheld (cig box)
---
This one is upgraded to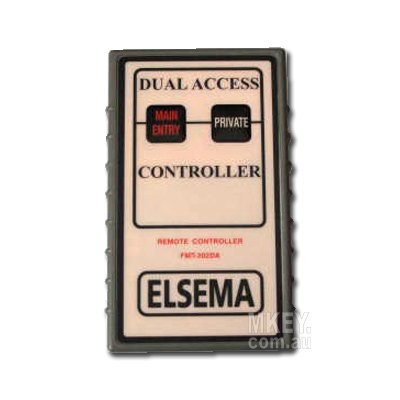 Elsema FMT302DA
---