The original Steel-Line Blue remote is now obsolete and can be replaced with the Steel-line-C remote. If you still have the original remote, please provide the code, which consists of the positions of the 9 DIP switches in the remote control. Whether your existing remote works or not, we can use the code to create a copy for you. However, if you don't have the original remote, we won't be able to make a copy for you.
Attention :
If you don't have an existing remote, unfortunately, we won't be able to assist you. In such cases, we recommend contacting a local garage door professional who can help you find a solution.
Good to know :
Please tell us the coding of your current remote ( 9-way switch up and down positions in your existing remote), we will pre-program one before sending out. so you can use it without program. whatever your existing remote working or not.
if you dont have existing remote that hardly to get a replacement. you may need local garage door man to figure out a solution or replace whole lot.
This one is upgraded to Steel-310c.
Free shipping (within Australia)
Quantity
Brand:

Steel-line

Model:

steel-line blue

Code:

steel-line blue

Frequency:

315 MHz

Status:

In stock

Dimension:

70x40x14
Battery:

23A 12Volts

Switches:

9

Buttons:

1

Button Color:

blue

Case Color:

blue

Size:

Key ring (match box)
---
This one is upgraded to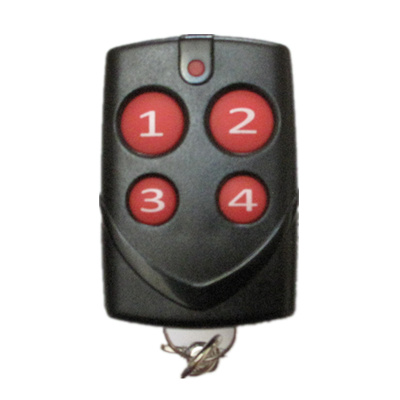 Steel-line Steel-310c
---