This is the old 3-button BOSS/Guardian remote control. It has been upgraded to the 2-button remote 2211-L
Attention :
Please be noted when pressing the button, it is the BLUE LED illuminating. There is a similar one BOSS-Red with blue case and red light which is operating at different frequency therefore not interchangeable with this blue light one.
This one is upgraded to 2211-L.
Free shipping (within Australia)
Quantity
Brand:

BOSS

Model:

BOSS6

Code:

BOSS6

Frequency:

303 MHz

Status:

In stock

Dimension:

50X40X20
Battery:

27A 12Volts

Switches:

0

Buttons:

3

Button Color:

black

Case Color:

black

Size:

Key ring (match box)
---
This one is upgraded to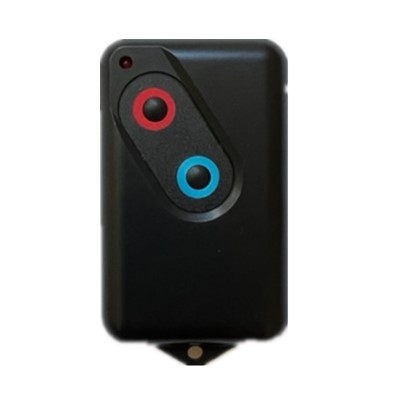 BOSS 2211-L
---