This remote suit for Roller door opener HERDO1 and sectional door HESDO1
Good to know :
If you purchase additional transmitters, the garage door opener must be programmed to accept the new remote code.
Program the Receiver to Match Additional Transmitter Codes:
Using the "S" SAVE Button
1.Press and Hold the button on the hand-held remote that you wish to use (1).
2.Press and release the "S" button on the opener (2).
3.Release the remote button when the courtesy light flashes twice. It has learnt the code. If you release the remote control push button before the opener light flashes, the opener has not learnt the code. Now the opener will operate when the remote control push button is pressed.
This one is upgraded to Merlin+2.0.
Free shipping (within Australia)
Quantity
Brand:

HOMENTRY

Model:

HE952

Code:

HE952

Frequency:

433.92 MHz

Status:

In stock

Dimension:

75x25x10
Battery:

CR2032 3Volts

Switches:

0

Buttons:

2

Button Color:

black

Case Color:

silver

Size:

Key ring (match box)
---
This one is upgraded to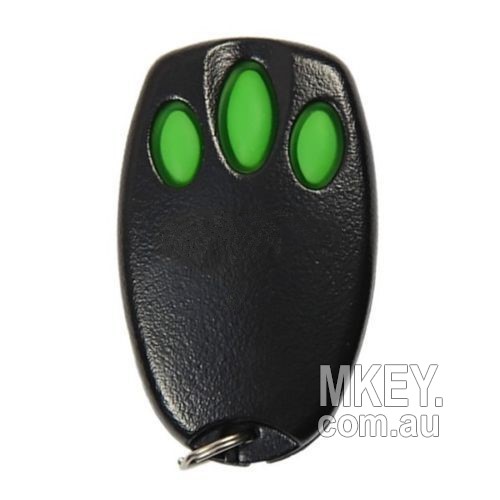 Merlin Merlin+2.0
---