Good to know :
If you don't have any working old remotes. Or your old remote lost. Please follow steps below.
1.Press and hold P button on the opener in garage for 5 seconds (more than 3 seconds and less than 10 seconds)
2. Then Press P button twice (press and release, press again and release)
3. Press any desired button on new remote for two seconds.
4. Now press P button again to exit programming.
5. Test by press button on new remote and it should be working.
This one is upgraded to Digital 392 .
Free shipping (within Australia)
Quantity
Brand:

Marantec

Model:

Digital 382

Code:

Digital 382 fob

Frequency:

433.92 MHz

Status:

In stock

Dimension:

87xx39x12mm
Battery:

CR2032 3Volts

Switches:

0

Buttons:

2

Button Color:

light gray

Case Color:

Grey

Size:

Key ring (match box)
---
This one is upgraded to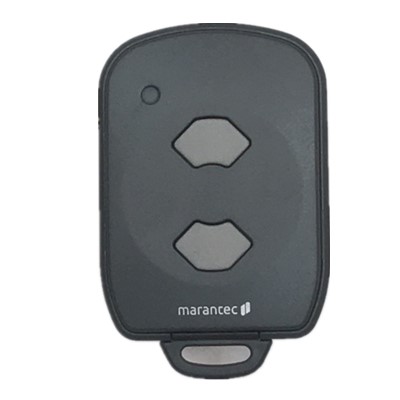 Marantec Digital 392
---