This cigarette box sized transmitter has been discontinued and upgarded to PTX4BG which is a handy fob style one with the same frequency.
Panelift garage opener:
SECURALIFT GDO-2V5, GDO-2V6, GDO-2V7, GDO-7;
Roller door opener:
EASYROLLER GDO-6, GDO-8, GDO-4V3, GDO-4V4, GDO-4V5, GDO-4V6,
ELITE sliding gate opener, Elite swing gate opener.
Good to know :
This old fashion bulky remote control is obsolete and has been upgraded to the handy keyring size remote PTX-4. Please click PTX4BG / PTX4PP for details.
This one is upgraded to PTX4BG.
Manual:
Download
Free shipping (within Australia)
Quantity
Brand:

ATA

Model:

ATA205

Code:

TX-5

Frequency:

433.92 MHz

Status:

In stock

Dimension:

98x58x23
Battery:

6F22 9Volts

Switches:

0

Buttons:

4

Button Color:

red

Case Color:

dark grey

Size:

Handheld (cig box)
---
This one is upgraded to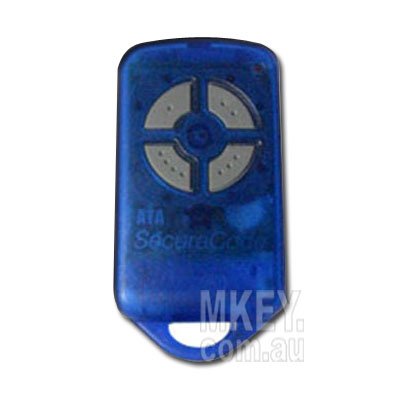 ATA PTX4BG
---